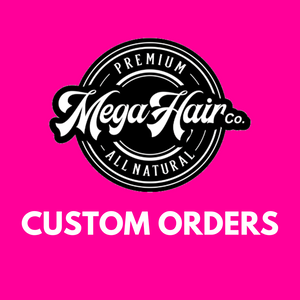 We've got your Custom Order prepped and ready to GO!
Get your Mega Hair Co. products!
These products have made my hair healthy and longer! Besides getting trims every few months, my hair has grown beyond my shoulders. I highly recommend these products!
Surprised with extras!!
I expected the shirt…the earrings were a great bonus along with the Mega Oil Card!!
Amazing!
My hair is so much stronger and not falling out as much! Amazing will be adding more products!
Customer Order
I recently received my custom t-shirt from Mega Hair Co. and I'm very pleased with the quality and beauty of my shirt. The delivery was timely as they exceeded my expectation. I greatly appreciate their professionalism and creativity and recommend everyone check out their products. Thank you!
Mega Hair Premium Hair Growth Oil
I used the hair growth formula for my facial hair and noticed filling out of my facial hair. I can honestly say, the hair growth formula made my facial hair more fuller and softer. A two in one product that enhanced my beard and gave my beard the moisture need by taking away the dryness and hardness. Great investment of for my beard in utilizing Mega Hair Premium Hair Growth Oil.